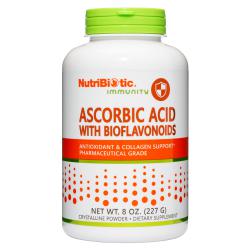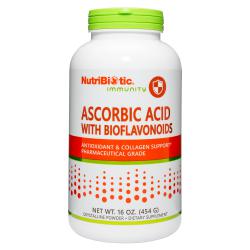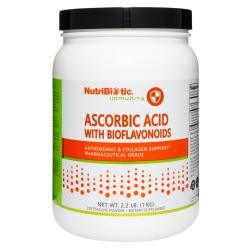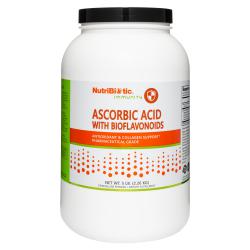 Ascorbic Acid Powder with Bioflavonoids Information

NutriBiotic Ascorbic Acid with Bioflavonoids delivers 100% pharmaceutical grade vitamin C (L-ascorbic acid), an essential nutrient, and bioflavonoids from lemon. Since vitamin C is not produced by the body, it must be replenished daily. Vitamin C is often found in nature accompanied by bioflavonoids, a group of water-soluble plant pigments.
The bioflavonoid complex in this product possesses a high level of active compounds. The bioflavonoids are derived from the inner peel (albedo) of lemons. First, the peel is removed, dried, and powdered, yielding a product with 3% flavonoid activity. Then through added rigorously controlled extraction and filtration methods, the flavonoid concentration is increased to a high industry level: 50%. When you purchase any NutriBiotic product containing bioflavonoids, you will always be sure you are receiving a 50% extract.