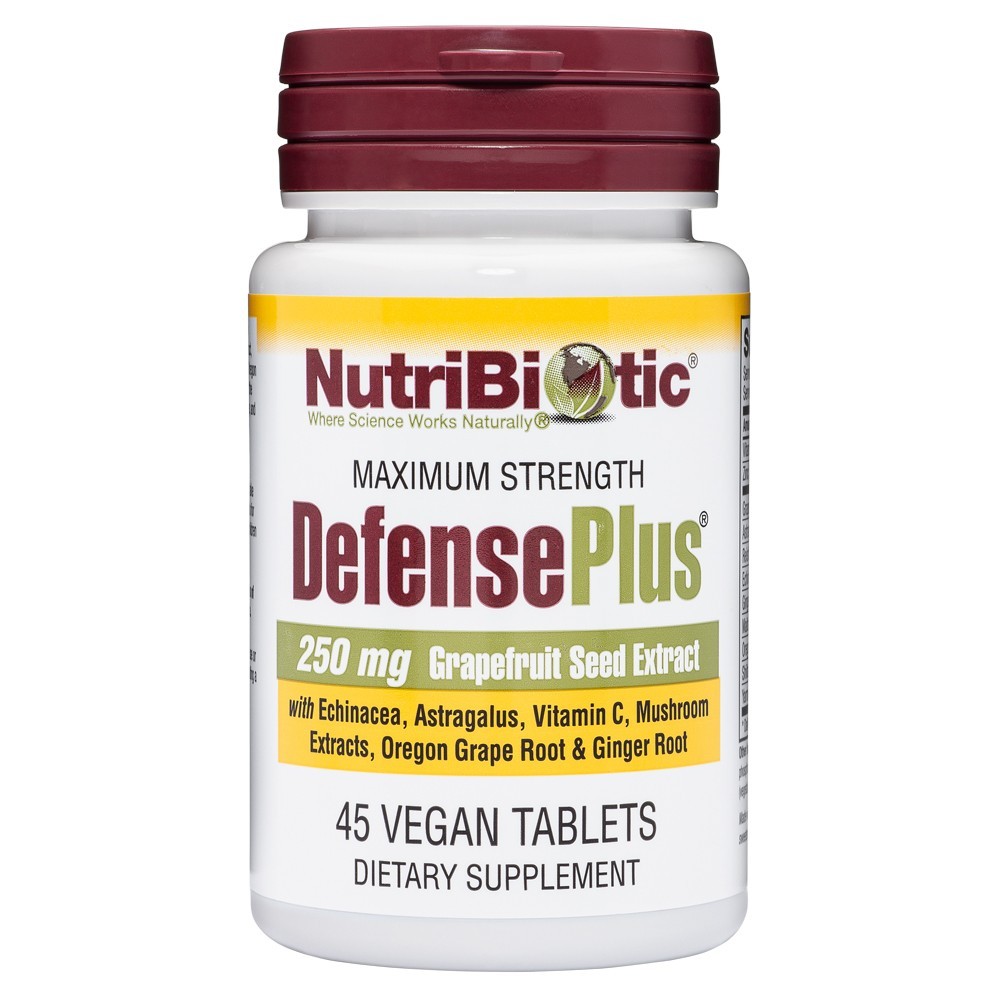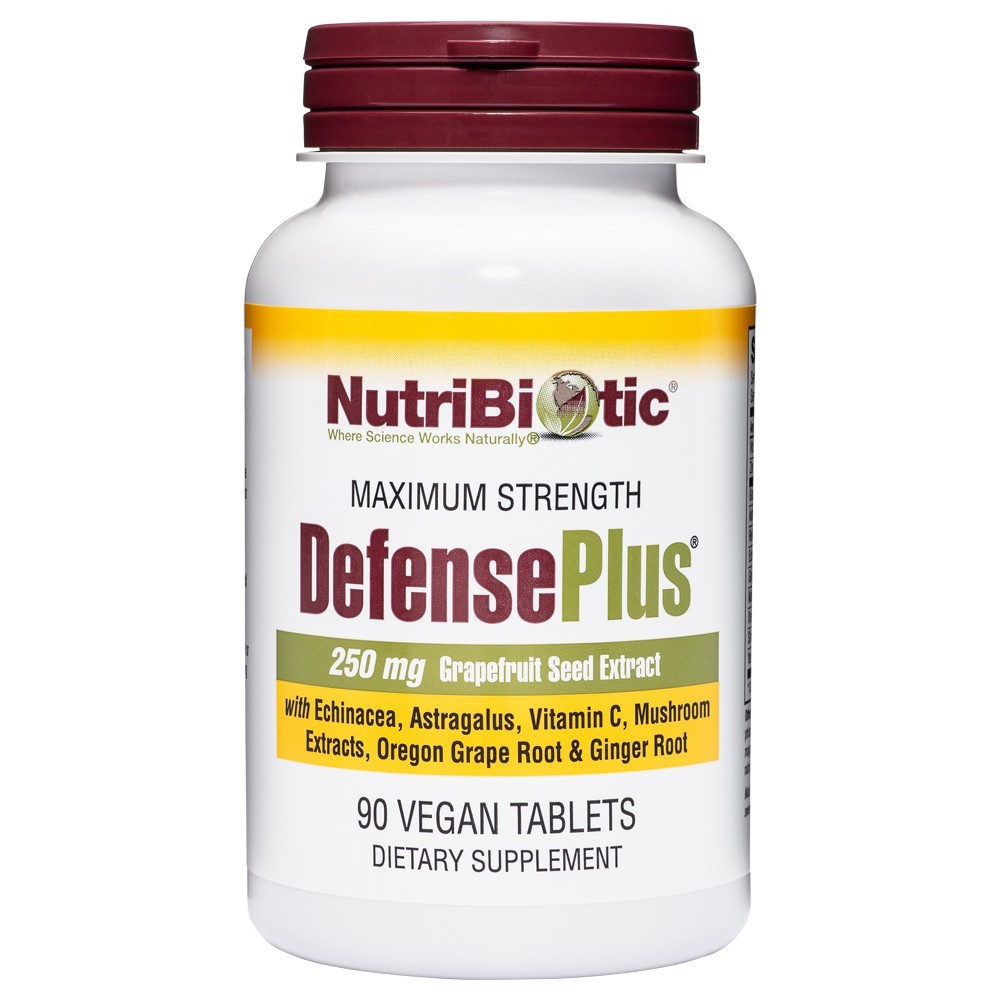 Defense Plus Immune Support
NutriBiotic® DefensePlus® tablets are the ultimate support for your health. Our unique formulation combines a powerful blend of ingredients, including grapefruit seed extract, vitamin C, astragalus, echinacea extract, Oregon grape root, ginger root extract, yarrow extract, zinc, and the potent mushroom extracts of reishi, maitake, and shiitake.
Whether you're experiencing a change in seasons, feeling rundown, or facing environmental challenges, DefensePlus® is here to provide comprehensive support. The synergistic combination of ingredients works harmoniously to help strengthen the health of your body's defenses and promote a balanced immune response. Take DefensePlus® at the earliest signs of imbalance or depressed resistance.
Our DefensePlus® Tablets are meticulously formulated and manufactured to the highest standards, ensuring you receive the full benefits of each carefully selected ingredient. We believe in the power of nature and its ability to help fortify your well-being.
Please note while NutriBiotic® DefensePlus® tablets have gained recognition and are used by healthcare professionals worldwide, it's important to consult with your healthcare professional before starting any supplement regimen. Their expertise will help guide you in determining the best approach for your individual needs.
Don't let imbalances bring you down. Empower your body with NutriBiotic® DefensePlus® tablets and take control of your well-being. Be proactive, listen to your body, and provide the support it deserves. With DefensePlus® by your side, you can face any challenge head-on and embrace a balanced and vibrant life.