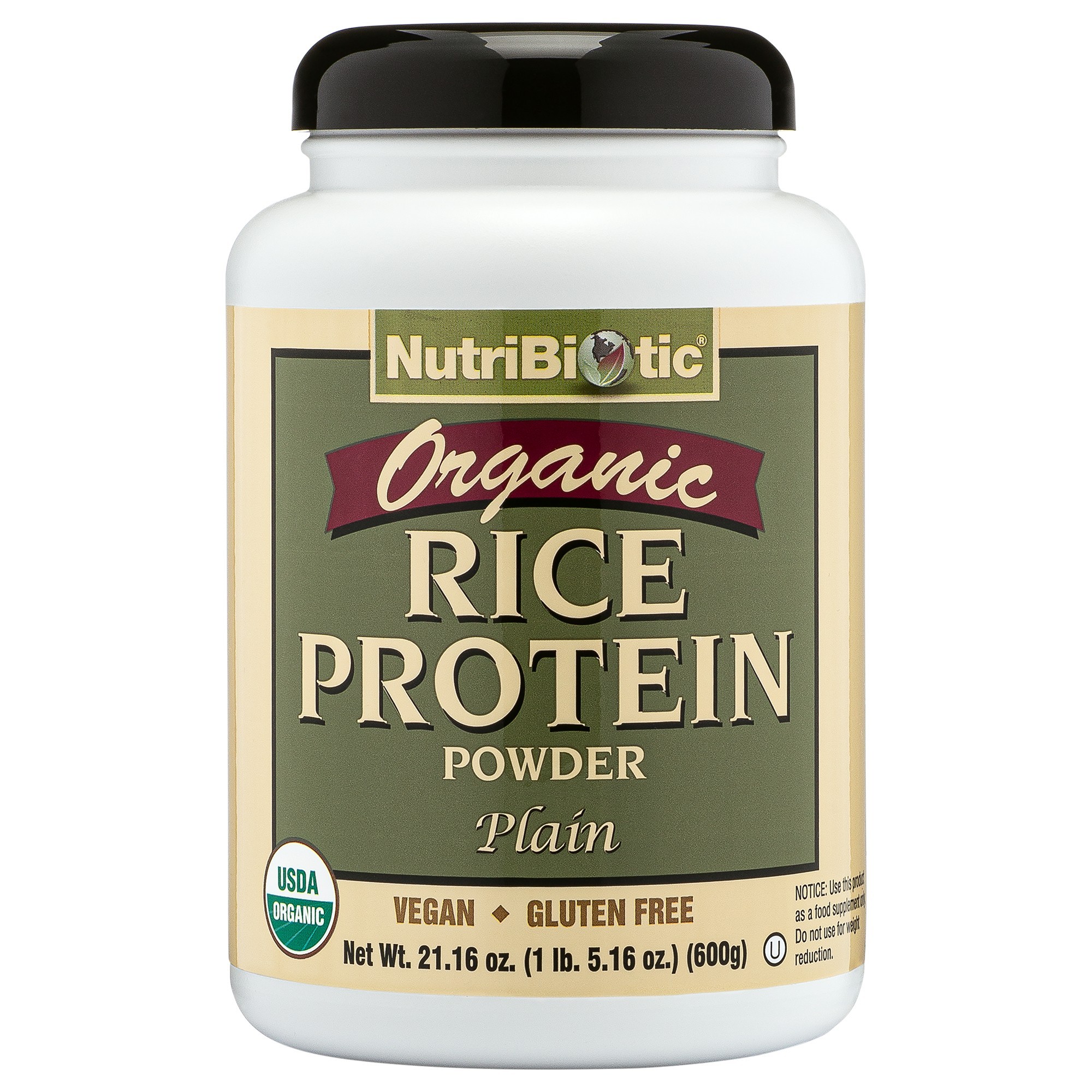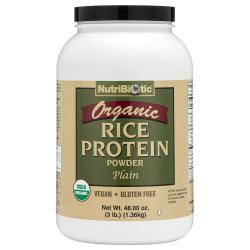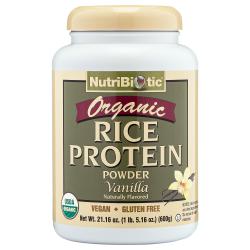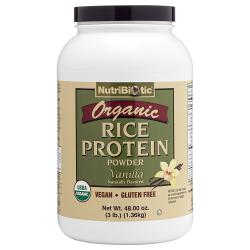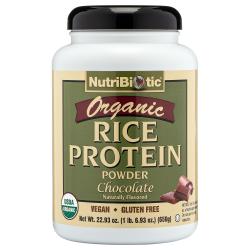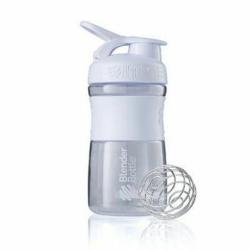 NutriBiotic has been a leader in Rice Protein for over 30 years. Our Organic Rice Protein is a great option to our original Rice Protein for individuals preferring organic foods. Sourced from organic, whole grain, brown rice, this is an excellent, high quality, vegan protein powder and has gone through very extensive USDA Organic and kosher certification procedures. This easily digestible protein provides an extensive array of naturally occurring amino acids, the building blocks of protein. Essential and non-essential amino acids that make up protein are vital to our bodies. Because our body is unable to make or store essential amino acids, consuming protein daily is extremely important.
Boost your nutrition and energy with these
certified organic, wholesome, protein formulas!
80% Protein Content in the Plain & Vanilla / 69% Protein Content in the Chocolate
Certified organic by CCOF
Certified kosher
Vegan
Gluten & GMO Free*
No Added Sugars in the Plain, Vanilla or Mixed Berry
Made without Pesticides, Herbicides, PCBs, Preservatives, Soy, Milk & Nuts
NutriBiotic Organic Rice Protein is produced by means of a unique enzyme process. A proprietary blend of plant enzymes is used to separate the fiber and carbohydrates from the protein portion of the organic, whole grain, brown rice. Due to this enzyme process, color, taste, and texture may vary. NutriBiotic Rice Protein is made without artificial flavors, artificial sweeteners, artificial colors, chemicals, pesticides, herbicides, PCBs, MSG, preservatives, eggs, yeast, wheat, corn, and nuts.
For Rice Protein recipes, click here.
Check out our other protein source: Pea Protein!
*We do not use ingredients that were produced using biotechnology.