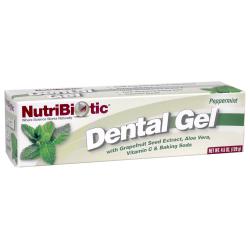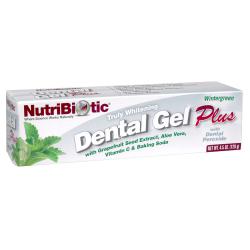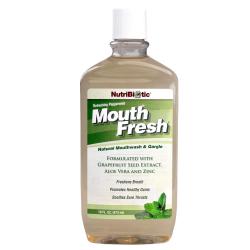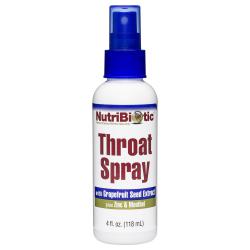 Natual Oral Care Products
With our all-natural oral care products, you can trust that you are using gentle and effective solutions that are free from harsh chemicals, artificial flavors, and synthetic additives. We prioritize the power of nature to provide you with a refreshing and revitalizing oral care experience. Embrace the natural path to a healthier smile and fresher breath. Choose our all-natural dental gel, mouthwash, and throat spray for a complete and holistic approach to your oral care routine. Experience the difference that nature can make in maintaining a healthy and confident smile.
Frequently Asked Questions
What's different about your Dental Gel and Dental Gel Plus? - Our Dental Gel is one of the very few dentifrices available in gel form rather than paste or powder. Our Dental Gel Plus is one of the very few truly whitening dentifrices available and uses an ingredient dentists use to whiten teeth. Both contain ingredients known to support healthy teeth and gums. Al of our dental gels are free of fluoride.
What is sorbitol that's in the Dental Gel? - Sorbitol is a derivative of fruits and berries. It is considered to be a sugar, similar to glycerin, and in cosmetic and personal care formulations it is often used instead of glycerin. Sorbitol has also been used as a sweetener in place of sugar (sucrose) in diabetic/dietetic foods.
Will the Dental Gel Plus really whiten my teeth? - Yes, Dental Gel Plus is a teeth whitening product made with the superior ingredient that dentists use to whiten teeth, carbamide peroxide (or dental peroxide). For best results, brush teeth at least twice a day. Results can be seen in about 30 days.
How does Dental Gel Plus work? - Dental Gel Plus removes most stains with a gentle action that whitens teeth. As the active ingredient in the gel (carbamide peroxide) is broken down and oxygen acts upon the stained organic deposits, this oxidizes them into a white color. This process makes the overall teeth color closer to their natural unstained color. The structure of the teeth remains unchanged.
Are your Dental Gels safe for use on dental work? I have porcelain caps. - Yes, our Dental Gels are safe for use on all dental work.
Are your Dental Gels safe for children to use? - They are safe for children over two years of age. Since there is no fluoride, there is no possibility of toxicity due to swallowing the gel.
What benefits do your Dental Gels offer that other natural toothpastes don't? - The first and foremost benefit of the Dental Gel Plus is the truly whitening effect of carbamide peroxide. Also, all of our Dental Gels contain grapefruit seed extract as well as vitamins C and E.