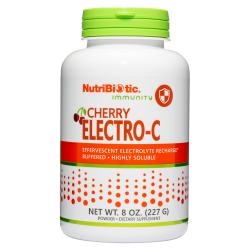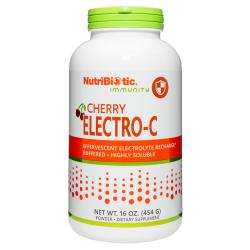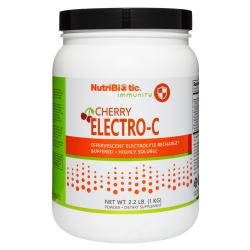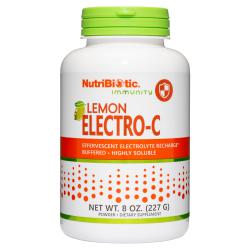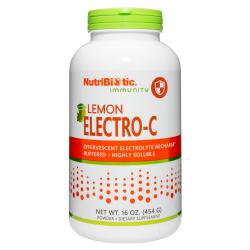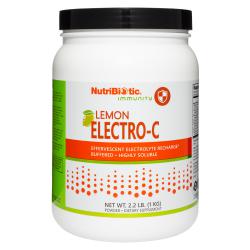 Electro-C Powder Information
NutriBiotic Electro-C is a buffered, effervescent, vitamin C and electrolyte powder delivering vitamin C and highly bioavailable electrolyte minerals (calcium, magnesium, chloride, potassium, sodium, and zinc)† in a readily soluble form. Vitamin C is an essential nutrient that cannot be produced by the body. Electrolyte minerals are utilized (through use) and lost (through sweating). Therefore, vitamin C and electrolytes must be replenished.
Electro-C is a fresh and tart, sparkling, non-caloric, vitamin C, and electrolyte drink providing 950 mg of vitamin C and an array of electrolytes per serving. Electro-C is naturally flavored and slightly sweetened.
*All the minerals are mined from the earth.