Rice Protein Special - Now through January 31, 2020
Rice Protein Special - Now through January 31, 2020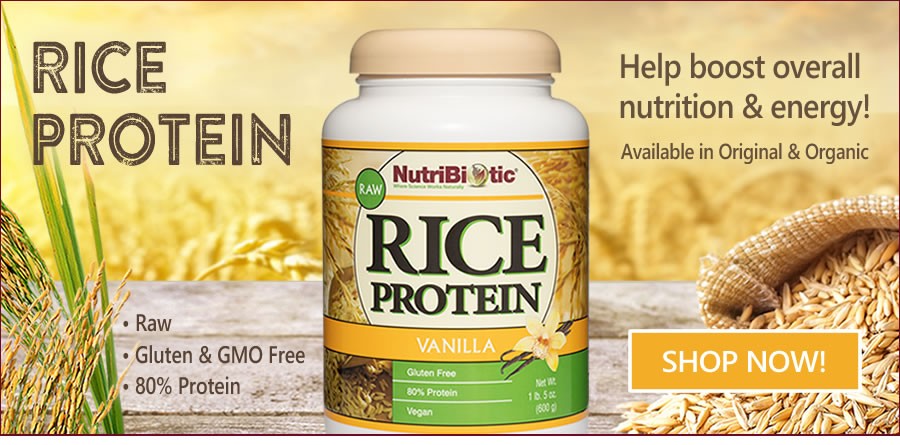 Product No: 0150

Our Price: $18.74

Product No: 0151

Our Price: $35.24

Product No: 0153

Our Price: $0.94

Product No: 0154

Our Price: $11.24

Product No: 0155

Our Price: $18.74

Product No: 0156

Our Price: $35.24

Product No: 0158

Our Price: $0.94

Product No: 0159

Our Price: $11.24

Product No: 0160

Our Price: $18.74

Product No: 0161

Our Price: $35.24

Product No: 0163

Our Price: $0.94

Product No: 0164

Our Price: $11.24

Product No: 0165

Our Price: $18.74

Product No: 0168

Our Price: $0.94

Product No: 0169

Our Price: $11.24

Product No: 0100

Our Price: $22.12

Product No: 3000

Our Price: $20.24

Product No: 3003

Our Price: $0.94

Product No: 3004

Our Price: $11.24

Product No: 3005

Our Price: $20.24

Product No: 3008

Our Price: $0.94

Product No: 3009

Our Price: $11.24

Product No: 3010

Our Price: $20.24
Vital in every aspect of our body, the "building blocks", also known as essential and non-essential amino acids, which make up protein play important roles in helping our body to stay healthy and function properly. Protein is responsible for providing necessary nutrients to every cell in the body. Because our body is not able to make or store essential amino acids on its own, consuming a nutrient rich protein daily is extremely important.
NutriBiotic Rice Protein is an excellent choice of gluten free protein and is easily digested. This high quality, enzymatically processed, vegan protein powder from whole grain, sprouted brown rice provides an extensive array of naturally occurring amino acids.
Gluten & GMO free
Chemical-free processing
Made without pesticides, herbicides, PCBs, preservatives, soy*, milk*, eggs, yeast, wheat, corn, and nuts
Low temperature processing - prevents denaturing of the amino acids
Boost overall nutrition and energy with NutriBiotic's wholesome, protein rich formulas that are available in Plain, Vanilla, Chocolate, Mixed Berry, Spectrum Complete Vanilla, Organic Plain, Organic Vanilla and Organic Chocolate.
For Rice Protein recipes, click here.
*The cocoa in the Original Chocolate Rice Protein contains trace amounts of soy and is made on equipment that also processes milk chocolate. (The cocoa in the Chocolate Organic Rice Protein does not contain soy and is not made on equipment that processes milk chocolate.)